Ocean Freight from/to Dominican Republic
Our reliable and economical ocean transportation program allows us to serve our customer with competitive rates and full services not only limited to import and export but also including consolidations. With a strong alliance and great communication with International liners, we are able to serve all destinations throughout the globe.
Ocean Freight Services from/to Dominican Republic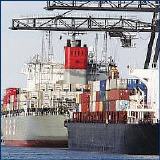 Our ocean staff understands sea freight. We confirm the best and most efficient way possible to meet your ocean cargo criteria, whether it be containers, break bulk, flat racks, LCL and gateway consolidations, HAZMAT, or import/export.
INTER-CARGO handles ocean shipments originating in the Dominican Republic or abroad, to virtually all destinations. Our

ocean freight department coordinates movements for full container load (FCL) cargo to international ports from any DR origin. As a licensed NVOCC (Non Vessel Operating Common Carrier), we also offer less than container load (LCL) movements from any major DR port to the destination of your choice.
Choose your best option below: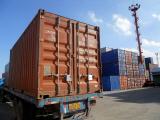 "Full Container Load" - One of the biggest advantages to shipping your goods as an FCL is the exclusivity that this shipping method offers. With an FCL, your shipment will be the ONLY cargo in the container. FCL shipments also offer a higher level of security and a decreased chance of damage as there is less handling of your shipment.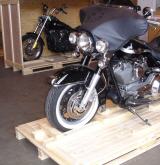 "Less than Container Load", this shipping term is commonly used to describe an international ocean freight service that designed for shipping boxed, crated or palletized cargo from or to the Dominican Republic that cannot fill an entire 20 or 40 foot sea freight container.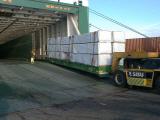 Special cargoes, which due to size/weight/volume, can´t be stuffed into containers, such as machinery, furniture, cartons, Steel Products, Wood, stowed directly in the ship's hold as opposed to containerized or bulk cargo.
Roll On/Roll Off (Ro/Ro) - the most affordable method for transporting cars overseas. A Ro/Ro vessel has a ramp which opens up to allow the cars to be driven into the vessel. This is by far the easiest way to ship your car. Driven on to the ship and secured inside the car deck by a series of straps and braces. Safe, secure, clean, dry and under deck!